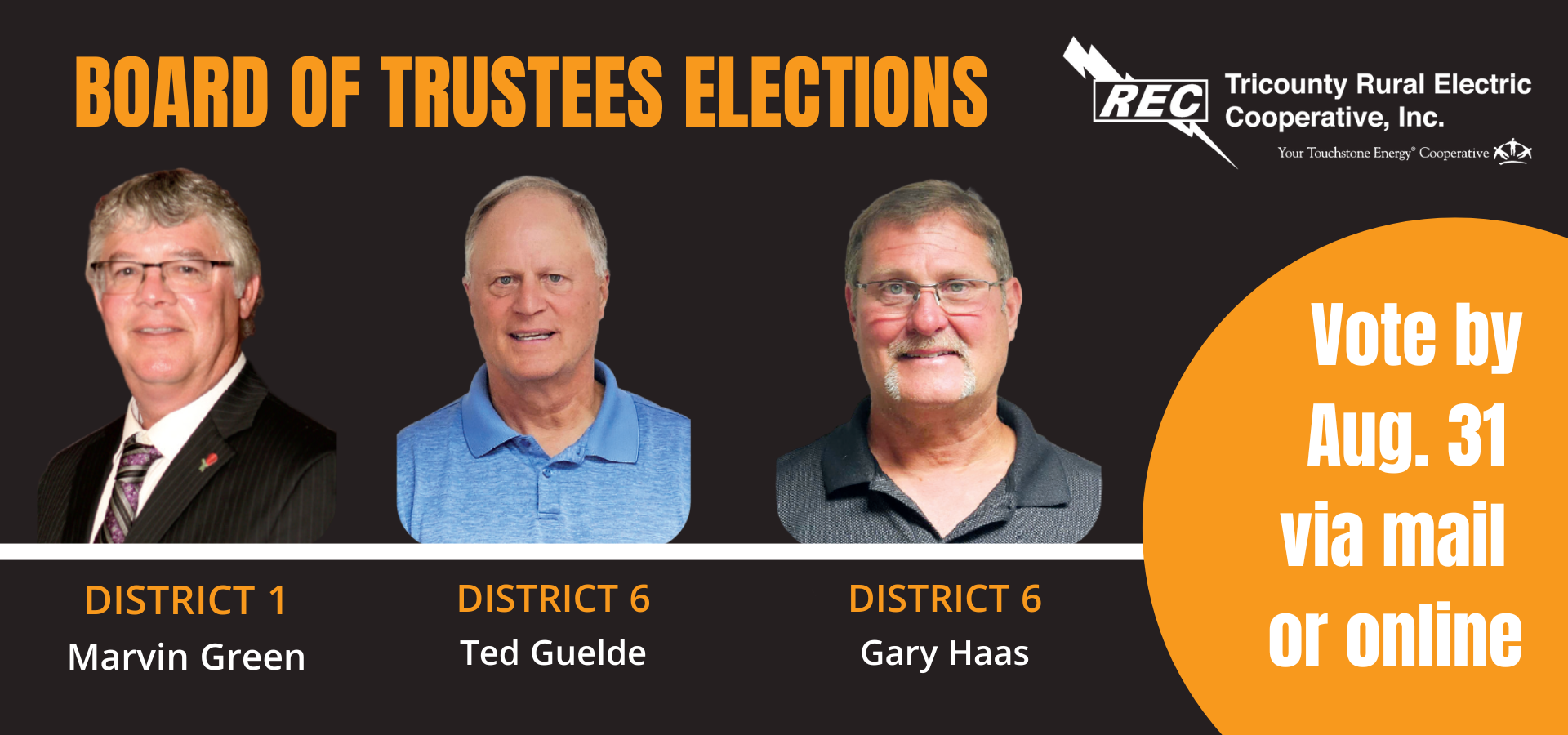 Starting Aug. 1, Tricounty REC members are asked to take part in the co-op's 2023 Board of Trustees election. 
CLICK HERE TO VOTE ONLINE NOW. Read on for candidate bio information.
District 1 (representing Fulton County) and District 6 (representing Henry County) are up for election:
In District 1, incumbent Marvin Green of Swan Creek Township is seeking re-election.
In District 6, there is a contested election between Ted Guelde (Bartlow Township) and Gary Haas (Richfield Township) – both new candidates. Current District 6 trustee Kenneth Brubaker will be retiring from the board due to term limits.
Members can cast their vote by mail or online through a special, secure link HERE using the unique voter code printed on each member's mail ballot.
Tricounty REC uses a third-party company, Survey & Ballot Systems, to handle the election. Mail ballots will arrive shortly after Aug. 1, and members can vote either by mail or online until Aug. 31.
"There is one vote allowed per membership, and your vote is completely confidential," Perkins said. "These two voting methods give every member the ability to vote from the comfort of their home and on their own schedule." 
For more information or questions, please call Tricounty REC at 419-256-7900.