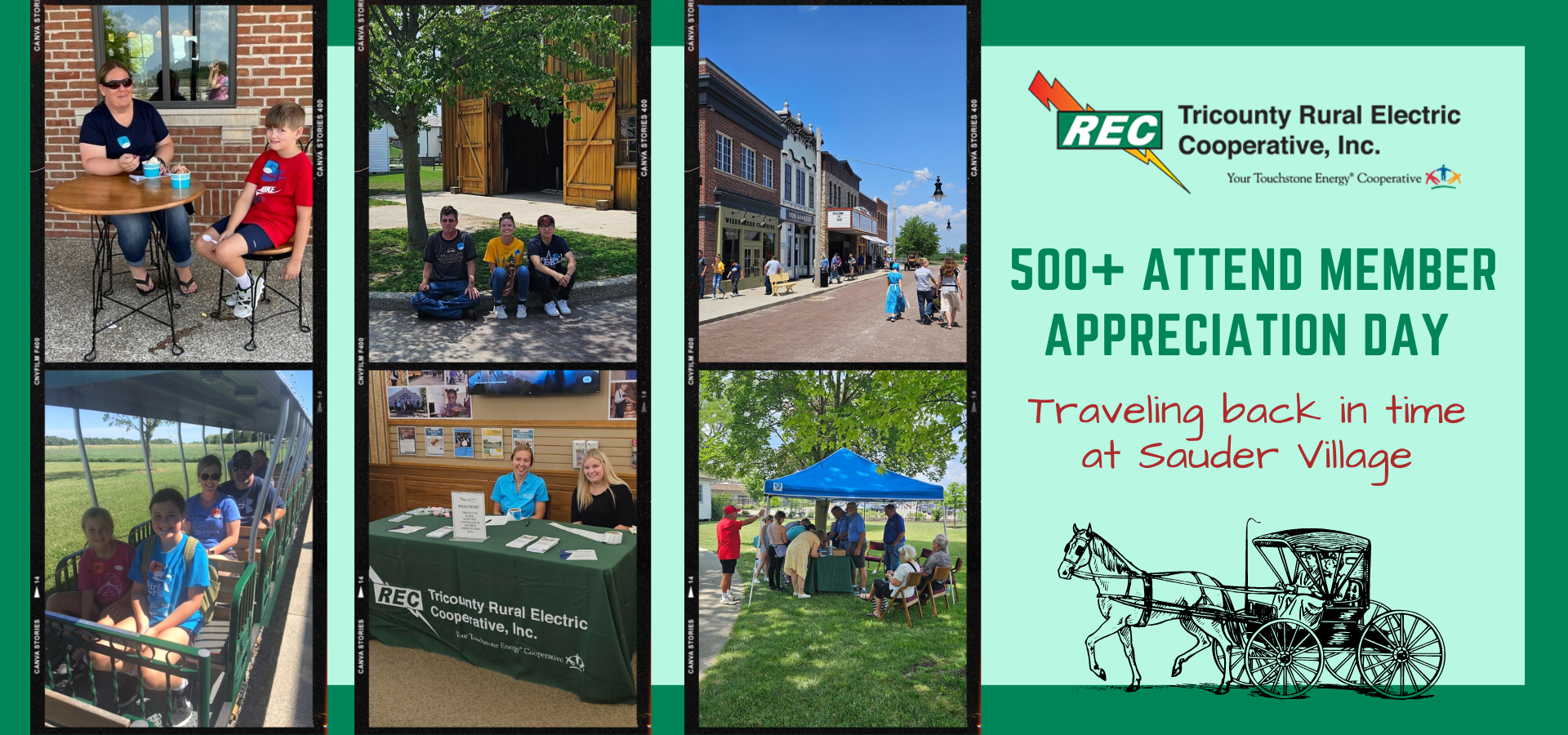 On Saturday, July 22, 2023, more than 500 members and their families attended Tricounty's second annual Member Appreciation Day at historic Sauder Village. Attendees experienced more than 200 years of Ohio history at the event and were provided an entry ticket courtesy of Tricounty, along with "Sauder Bucks" accepted anywhere within the village complex. They visited the Native American village, visited historic homes and community shops, watched craftsmen at work, and had a roaring good time at the new 1920s Main Street, complete with a theater, soda fountain, hardware store, bank, and more.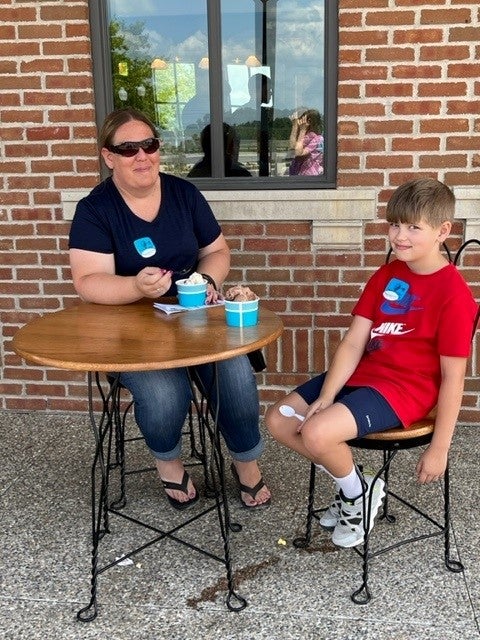 The weather was beautiful, and members had the chance to meet their co-op staff and CEO Brett Perkins.
"It was wonderful to see children and families enjoying the day and traveling back in time to learn about history," Perkins said. "Seeing the kids' faces light up at the soda fountain or trying to write with a quill was a memorable experience."
Thanks to everyone who came out, and to all members for being a part of this community cooperative!