When was the last time you attended the Henry County Fair in Napoleon? In the next few years, you may see a new community building on the northeast corner!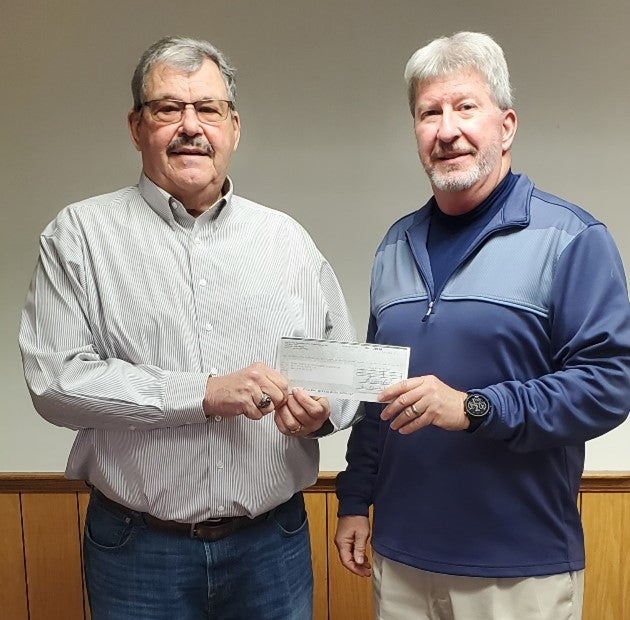 Tricounty Rural Electric Cooperative (Tricounty REC) is proud to be a part of the revitalization project after recently donating $2,500 to the Henry County Ag Improvement Association's "Building Our Future" fundraising campaign. With the show arena and livestock barns deteriorating, there is a need for a new 125x350-foot building to host year-round events and promote economic development opportunities.
During the fair, the new building will serve as a show arena, and the open layout design will create opportunities to host various events throughout the year, including conventions, job fairs, sporting events, banquets, and more. This improved layout will allow increased airflow for animals, fairgoers, and event attendees alike.
Tricounty REC serves as a bronze sponsor of the project; many Tricounty REC members attend and participate in the fair each year.
"One of the 7 Cooperative Principles Tricounty REC abides by is "Concern for Community," said CEO Brett Perkins. "Giving back to the community – especially for a project where it benefits our membership – is something we are proud to support."
The total project cost is estimated to be around $2.5 million. Donation opportunities include sponsoring the building, office, prep kitchen, cattle stalls, livestock pens, and more. To learn more, see a map of the building plans, or make a donation, visit www.henrycountyag.com.
Cash, check, credit card, multi-year pledges, labor, materials, and other in-kind donations are all accepted. Signage to recognize donors will be provided, along with other forms of recognition. The Henry County Ag Society (Senior Fairboard) will oversee day-to-day operations.
For further questions about the project, email info@henrycountyag.com.