Tricounty Rural Electric Cooperative recently took two second-place silver titles in the National Rural Electric Cooperative Association's Spotlight on Excellence Awards: "Best Event" for the co-op's Drive-In Annual Meeting Movie Night and "Most Innovative Use of Digital Communication" for their drive-in video that explained who the co-op is. Both campaigns were a response to the COVID-19 pandemic and an attempt to keep their membership informed and still entertained while the community was going through hardship.  
"We are humbled and excited to receive not one but two national awards recognizing our efforts here at Tricounty REC," says CEO Brett Perkins. "We thank our members for their support during these unusual and unprecedented times."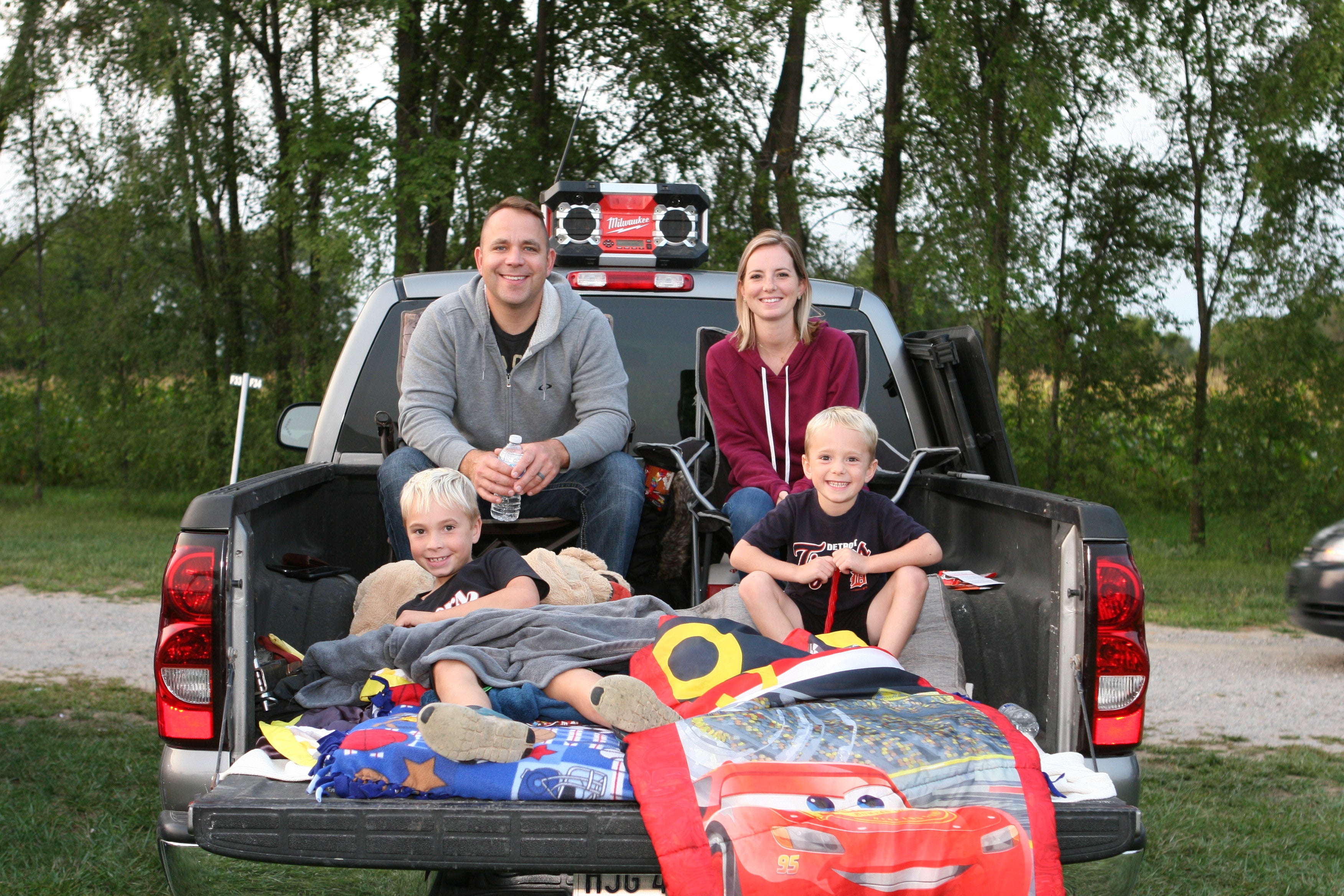 More than 250 guests attended the co-op's award-winning Drive-In Annual Meeting Movie Night at Liberty Center Field of Dreams Drive-In Theater on Tuesday, Sept. 15, 2020. Members honked their horns to signal their appreciation for the co-op's employees and board members' dedication during the pandemic. Gifts were given away to all members, including MAG flashlights and a concession voucher. "The Secret Life of Pets 2" played after the business meeting.
Leading up to the event, Tricounty REC also ran ads and feature stories in their monthly magazine, Ohio Cooperative Living, which detailed the nostalgic history and pandemic-driven explosion of drive-in movie theaters. The co-op also profiled the owners of their annual meeting event venue: Rodney and Donna Saunders, who run Field of Dreams Drive-In Theater in Liberty Center, Ohio.
The award-winning video – played before the meeting and now a staple on the co-op's website – can be viewed online at www.tricountyelectriccoop.coop or at https://youtu.be/wuha6dXceZg. It provides an overview of the cooperative difference and who the people behind Tricounty's power are, as well as showcasing pride for the NW Ohio community where the co-op is located.
The contest winners are recognized annually during the CONNECT conference, a national conference for communications and marketing professionals, to be held virtually in June, due to the continuing COVID-19 pandemic. As with years past, winning entries are available for all electric cooperative communicators to view online at cooperative.com.
More information about the award
The annual Spotlight on Excellence Awards program recognizes a body of outstanding work in 16 categories produced by electric cooperative communication and marketing professionals from across the country. Cooperative communicators and marketing professionals submitted more than 720 entries in the Spotlight on Excellence program for 2021. Faculty members from the University of Missouri – Columbia and University of South Carolina, as well as noted professionals in the fields of marketing, web design and digital communications, and newspapers judged the event, which uses a finite scoring system to determine the winners.
NRECA is a national trade association representing more than 900 consumer-owned, not-for-profit electric cooperatives, public power districts, and public utility districts in the United States. From growing suburbs to remote farming communities, electric co-ops serve as engines of economic development for 42 million Americans across 56 percent of the nation's landscape.